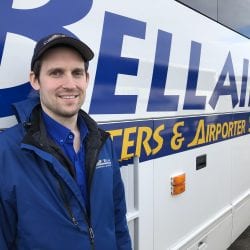 Bellair Charters & Airporter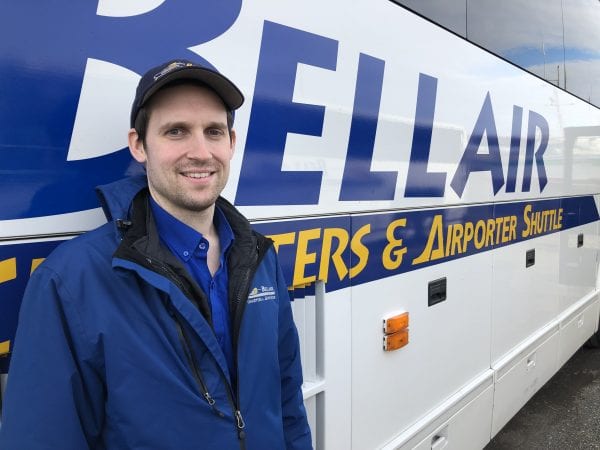 The Federal Way Training Manager at Bellair Charters & Airporter Shuttle will seek to ensure all of our Federal Way drivers are trained to have a safety-first mindset and will support the company's safety standard alongside the Driver Manager.
This position generally helps the Driver Manager keep the department running smoothly by taking on some managerial tasks, such as helping to oversee the drivers and detailers, so tasks may be added or subtracted at the discretion of the Driver Manager. The Training Manager will play an integral role in ensuring the department will meet its goals.
The Training Manager position is a full time, regular position that works mainly out of the Federal Way office, however, some travel may be required to accomplish company objectives. The Training Manager will drive 2 days regularly as a driver on the schedule. The rest of the schedule will be discussed at the time of the interview.
The Training Manager is a part of the Training Department, and will report directly to the Driver Manager in Ferndale.
Salary is DOE and will be determined during the interview process.
To be successful in this position, you should possess these skills and abilities:
Assist the Driver Manager in planning and implementing strategies to improve the department
Help manage driver reviews of Federal Way drivers by ensuring reports are submitted to the Driver Manager
Follow up on incidents and accidents in a timely manner with the full report submitted to the Driver Manager
Help coach all Federal Way drivers to follow company standard operating procedures and safety standards
Regularly review driving skills of drivers in Federal Way by reviewing their camera chips and conducting ride-a- longs – coaching and retraining when needed
Take ownership in maintaining cameras in all vehicles in the fleet
Qualify drivers in all buses and upgrade them when necessary
Qualify bus detailers in all vehicles
Conduct specialized trainings – wheelchair lifts, winter driving, basic training week, basic CDL training, and divisional training
Participate in driver interviews and road tests as needed – assisting with hiring decisions
Roll out monthly emphasis trainings as directed by the Driver Manager
Facilitate shop training for all drivers to be conducted by the Fleet Manager
Gain strong understanding of ELD system and manage/maintain all Federal Way drivers' logs and post trip reports; retraining when needed
Participate in quarterly driver safety meetings, involving as many drivers as possible – posting trainings for those who cannot be present
When necessary, go through progressive disciplinary action with drivers
Assist Federal Way GM as needed with driver scheduling and PTO disbursements
Oversee the detailers in Federal Way
Maintain driver training records and qualifications
Build rapport with drivers and contribute to the positive work environment
Communicate with all employees clearly and in a professional manner
Posses a CDL A or B with a Passenger Endorsement in order to be a back-up driver
Flexibility to work every day and adjust to a changing schedule
Conduct other duties as assigned by the Driver Manager