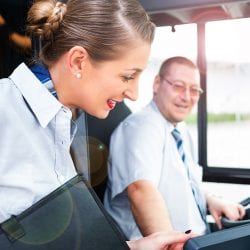 Bellair Charters & Airporter Shuttle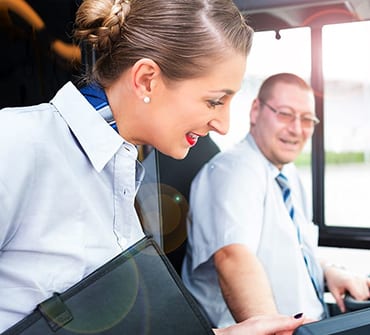 The Assistant Driver Manager at Bellair Charters & Airporter Shuttle's first priority is to ensure all our drivers and off-site managers are trained to have a safety first mindset. They will manage the company lead drivers at five different locations: Burlington, Federal Way, Yakima, Walla Walla, and Spokane.
This position is a full time, permanent position with room for growth within the company that works mainly out of the Ferndale Office. Some travel may be required to other offices for training purposes and to accomplish company objectives. Initially, this position may drive 2-3 days some weeks, and the schedule will be discussed during the interview process.
The Assistant Driver Manager is a part of the Safety Department and will report directly to the Safety Director.
Salary is DOE and will be determined during the interview process.
To be successful in this position, you should possess these skills and abilities:
·      Possess a CDL with a Passenger Endorsement in order to train drivers & function as a back up
driver as needed
·      Three to seven years of related experience, a transportation background a plus
·      Set the standard and exemplify the expectations that our drivers must meet
·      Build rapport with drivers and contribute to the positive work environment
·      Must be organized and able to see a task through to completion
·      Communicate with all employees clearly and in a professional manner
·      Exceptional listening skills required
·      Strong attention to detail
·      Ability to implement, maintain and teach standard operating procedures and safety standards
Responsibilities include, but are not limited to:
·      Require and coach all divisional managers to follow all company standard operating procedures
and safety standards
·      Regularly review driving skills of drivers in all departments, and coach them to develop stronger
driving habits
·      Oversee and manage driver reviews of off-site managers by ensuring reports are submitted
monthly
·      Follow-up on incidents and accidents in a timely manner with the full report submitted to the
Operations Manager and/or Safety Director
·      Provide back up support to Training Manager
·      Vehicle qualifications and upgrades
·      Qualifying bus detailers in all vehicles
·      Specialized training; wheelchair orientations, fueling systems, chain & winter driving, etc.