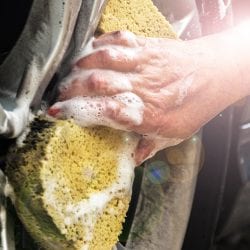 Bellair Charters & Airporter Shuttle
You can help Bellair Charters & Airporter Shuttle sparkle! Be an integral part of our company's success as a Bus Detailer on our team of extraordinary professionals responsible for keeping the fleet always looking its best. Our motorcoaches and mini buses are some of the nicest and cleanest vehicles driving the roads. The detailer team plays a vital role in keeping the fleet pristine and ready to serve the next group of passengers.
No experience is necessary, however, the successful candidate will have an eye for detail, work well within a team and thrive in a physically demanding job. Although a behind-the-scenes role, our guests and fellow co-workers will see your hard-work every day at the bus yard and on the road.
If you like your work to shine and like to "work out at work," then apply today!
Wage starts at $14.50 per hour with increases as you develop your skills as a detailer!
To be successful in this position, you should possess these skills and abilities:
Able to take direction and work independently with strong follow through
A bit of a "neat freak"
Team player
Possess a valid WA Drivers License
A clean driving record
Willing to drive mini-buses and motorcoaches in bus yard