Bellair Charters & Airporter Shuttle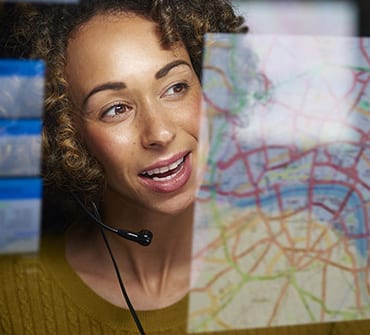 Are you super organized with extraordinary communication skills? Do you see the possible when faced with the impossible? If so, apply those skills in the role of a Dispatcher at Bellair Charters & Airporter Shuttle. As a Dispatcher you will be in the heart of the action where no two days are the same.
In this role, you'll be the conduit for distributing constantly flowing information as quickly and accurately as possible to our drivers, guests and company decision-makers. This position is fast-paced and relies on a dispatcher's multi-tasking and prioritizing skills to keep things running smoothly each day. You'll be responsible for knowing the disposition, location and status of all company vehicles at all times – at least 30 vehicles are out on the roads at any given time – maintaining communication with drivers, problem-solving breakdowns, meeting customer needs and much more. Just when you think you've seen it all, you'll have a new opportunity to resolve!
If you thrive creating calm out of a little bit of chaos, then the position of Dispatcher may be the perfect role for you!
Wage starts at $15.25 per hour with increases as you develop your skills as a dispatcher!
To be successful in this position, you should possess these skills and abilities:
·      Ability to think logically through issues and apply effective problem-solving techniques
·      Fast communicator with the ability to make wise, sound decisions while under pressure
·      Work independently, while being a part of a bigger team
·      Maintain composure and professionalism in a fast-past, ever changing environment
·      Flexibility, while being able to manage a complex work setting
·      Attention to detail while constantly multi-tasking and prioritizing
·      Take direction well and respond to feedback
·      Ability to navigate computer programs competently as well as type proficiently
·      Ability to sit/stand for extended periods of time and remain mentally alert
·      Reliable and looking for long term employment
·      A positive attitude and willingness to learn about our company