Bellair Charters / Airporter Shuttle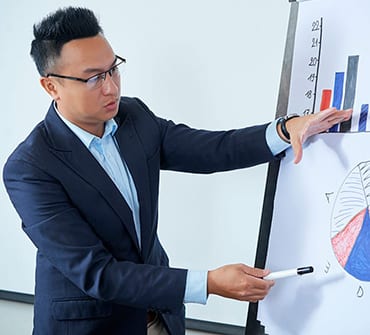 The Process Improvement Manager is responsible for the efficient operations of the company. This consists of working with company supervisors to support their office staff with clear expectations regarding their job duties. This position streamlines and enforces company policies and procedures, and provides guidance as needed to ensure a smooth, prosperous work environment.
This position's primary objective is to implement a culture of continuous improvement. The PIM evaluates current processes and methodologies in order to fine-tune standard operating procedures with the overall goal to create standardization across the company. Using strategic planning to integrate solid work flow, the PIM removes areas that are not as valuable while continually evaluating the procedures for improvements.
The PIM is a full-time, regular position, however some travel to off-site locations is required to accomplish company objectives. Schedule and salary to be discussed at the time of the interview, and is dependent on experience. Company benefits apply such as 2 weeks paid vacation for the first year. Medical, dental, and vision benefits are available upon the successful completion of a 60 day introductory period.
Essential Functions:
Support development of, refine and document department policies and practices.
Develop and promote adoption within the organization of best practices.
Implement smooth, speedy, and efficient workflow in all areas of the company.
Coordinate with managers to ensure successful implementation and ongoing maintenance and support.
Assist in problem-solving on related topics between user departments, service departments, and vendors.
Oversee operations and logistics to ensure that the company is providing clean vehicles and on-time service as well as properly trained drivers and staff.
Oversee mechanical and shop issues.
Monitor overtime issues.
Review incident reports and subsequent follow up regarding mechanical and personnel issues.
Learn dispatching, reservations, detailing, and driving procedures.
Communicate in a clear and professional manner; engage others in productive discussions as well lead discussions in order to bring ideas together to an effective conclusion.
Pass a pre employment drug test and criminal background check upon offer of hire.
Pass a company road test and become certified in company vehicle(s).
Acquire a Commercial Driver's License; class A or B, with a passenger endorsement through company training.
Pass a DOT physical exam.
Education: Bachelor's Degree preferably in Business related field; MBA preferred
Experience: Three to seven years related experience; transportation background a plus
Computer Skills: Advanced typing and computer skills required. Basic Office Suite experience required.  Experience with Mac systems a plus.
Certificates & Licenses: Commercial Driver's License, class B with a passenger endorsement, or willingness to acquire.
Other Requirements: People management experience required. Proven ability to successfully perform safety sensitive functions. Good safety record and driving abstract.